Details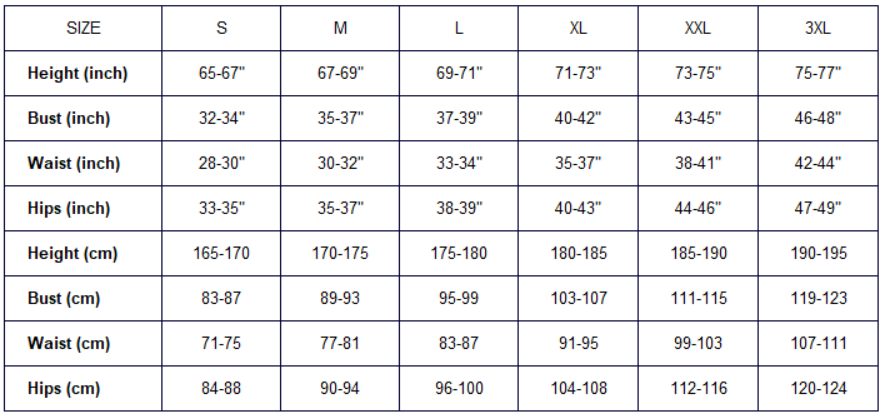 Black Panther Cosplay Costume Civil War T'Challa Jumpsuit
Sources: Civil War
Characters: Black Panther
Material: Polyester
Package Includes: Jumpsuit
The costume can't be made customize size, also the size chart is different, it's small size style.
So please check the size chart on description as follows.
The material of the jumpsuit is elastic, can be +2 inches stretch.